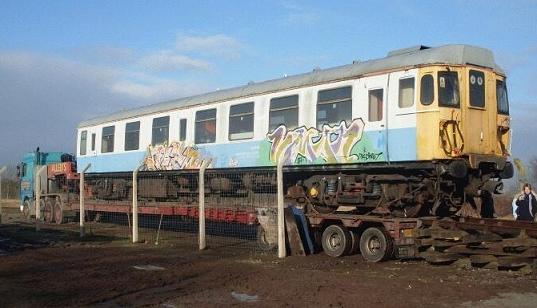 I am in the process of crochetting this. Yes I know, a little odd but you see my husband is trying (with some other people) to set up a train museum and this is one of the trains they saved. I wanted to make him a cuddly version and so far ive got the sides done i'm currently aking the windows. its going to be ace once I finish it.
I have seriously been toying with the idea of crochetting the real thing, like making a giant blanket (I would make 1ft sq granny squares and use them like pixels to make a message and then cover the train. I worked out it would take over 1600 squares to do as the train is 64 foot long its something ive been really needing to do.
Do you think I should do it?